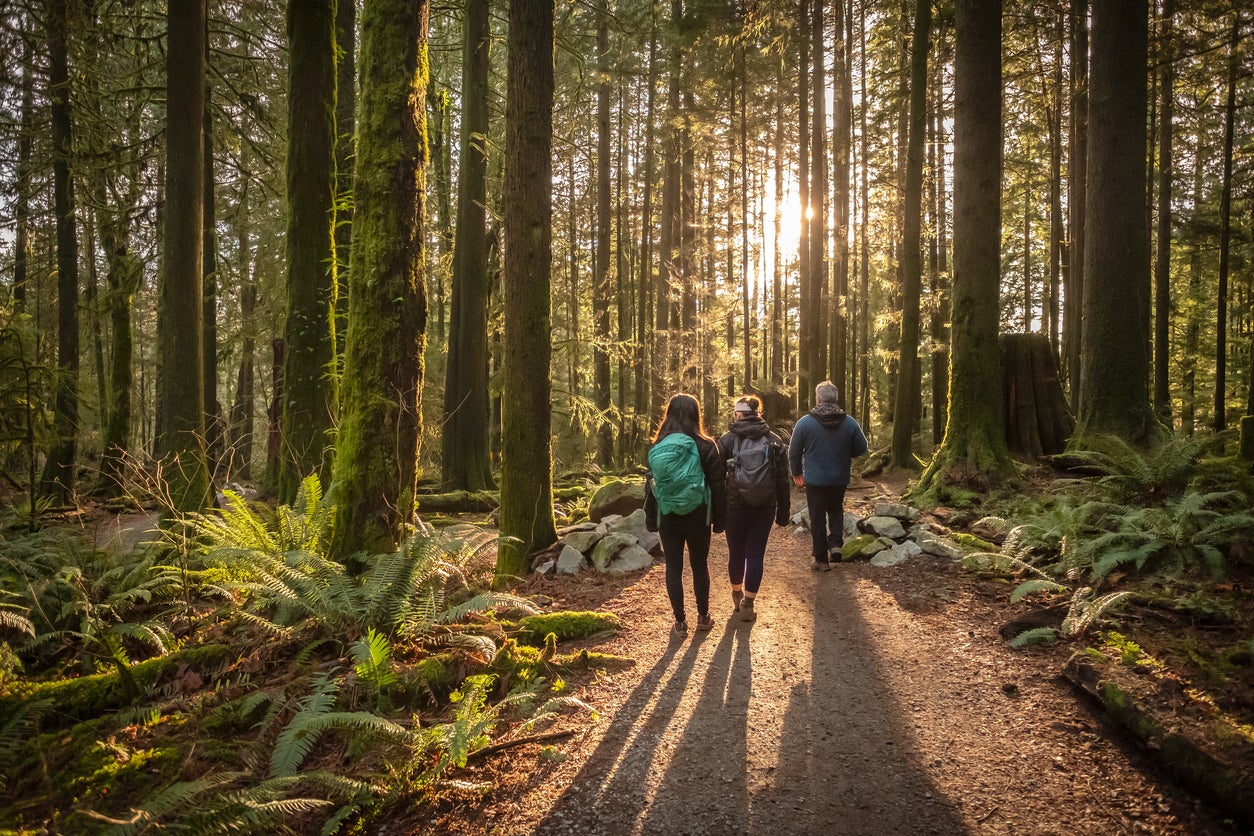 Those who love the outdoors can find lots to do in and around Canada's capital city throughout the year. Without a doubt, hiking is one of the best outdoor activities. You'll get a great exercise done while also taking advantage of the beautiful sights that follow.
Ottawa is incredibly fortunate in that there are several hiking trails within easy reach of the city. Ottawa has a plethora of parks that are easily accessible by car. Some trails need a little fee to access, so have some extra cash on hand in case you run into problems. You may climb up a basic path or a more difficult one in and around Ottawa thanks to the various trails available.
So with that being said, It's time to put on those hiking boots and go exploring!
Rideau Trail - Kingston to Ottawa
The Rideau Trail provides something for everyone, whether you're searching for a short out-and-back or a multi-day journey. Hikers may complete the path, which stretches from Kingston to Ottawa, in 9-16 days.
Distance from Ottawa: 0 km
This one-kilometer route winds through the city's northern suburbs before emerging into the boreal wilderness. The Dewberry Trail is a great option for people seeking for a short hike in the woods close by.
Distance from Ottawa: 15 km
Pinhey Forest Trails - Ottawa
This circular route is ideal for a shady walk in the woods to avoid the mid-afternoon sun or an easy exploration with the family.
Distance from Ottawa - 15 km
Pink Lake - Gatineau Park
Pink Lake Trail is a short, simple trek ideal for a day trip in the summer or fall. Contrary to popular belief, Pink Lake doesn't have pink water. Instead, the lake has a beautiful turquoise colour. If you live in Ottawa or nearby, this trek is well worth the trip this fall.
Distance from Ottawa: 13 km
King Mountain - Gatineau Park
On your way to the Eardley Escarpment, you'll pass through maple groves, mixed woodland, and open rock. There are several lookouts along the trail that provide hikers spectacular views of the Ottawa River Valley. The trip is fairly graded because of the stairs and a few steep portions, but fit hikers should have no problem completing the round.
Distance from Ottawa: 27 km
Luskville Falls - Gatineau Park
Climb the Eardley Escarpment for a challenging but worthwhile hike. A distinct environment home to a wide range of animals and plants. Visit the impressive Luskville Falls, a vertical cascade of water that empties into a meandering creek, before continuing on your journey.
Distance from Ottawa: 35 km
 Outaouais Trail - Gatineau Park
This strenuous circular trek, which goes by a beautiful lake, rewards hikers with stunning vistas. During the months of April to October, the route sees a fair amount of foot traffic.
Distance from Ottawa: 45 km
No matter what kind of walk you're looking for; a 30-minute stroll or a two-week excursion, Ottawa offers dozens of them right in the city, and hundreds more are easily accessible via car. So what are you waiting for? Get out and see what this beautiful city has to offer!
Looking for a neighbourhood with an abundance of outdoor activities? This is the place for you.