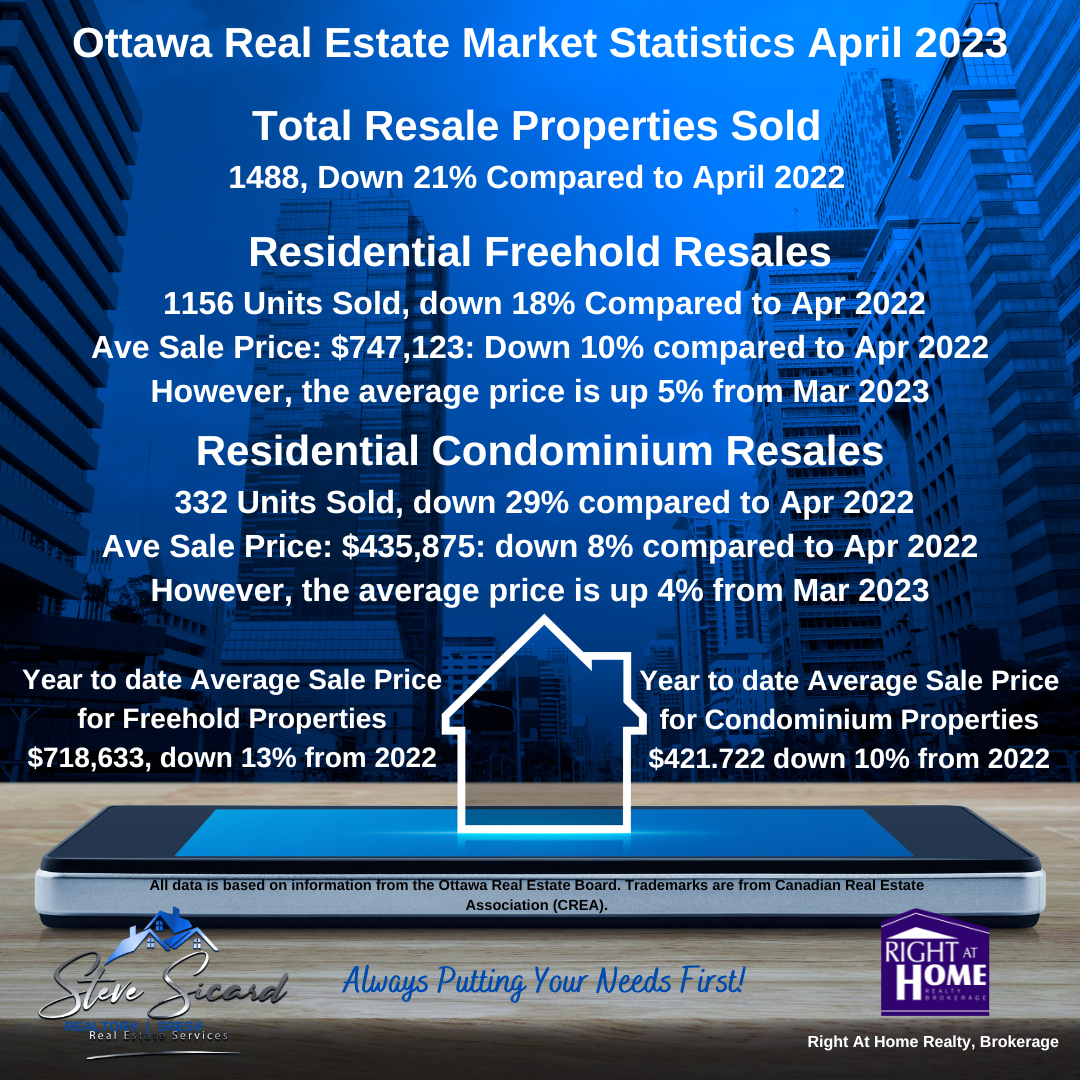 We are still in a stable and strong market in Ottawa.
Some other key numbers: The average freehold sale price is up 5% compared to March of this year, and the Condo home sales price is up 4%.
Since December 2022, when prices  were at a market low, they have increased an average of 13.9%.
The spring market is picking up, however, the number of homes available is still low, putting pressure on prices and we are seeing cases of multiple offers in some neighbourhoods in some price ranges.
The average days on market ( DOM ), the time from when the home was listed, until it sold firm, meaning the conditions have been met and fulfilled, has gone down from 34 to 27 days for freehold homes, and from 39 to 33 days for condo homes.
If you want more information, send a direct message or email and I would be happy to answer your questions. 
#homesales #ottawahomes #ottawamarket #realestate #ottawarealestate #realtor #market stats #marketinfo #marketinformation