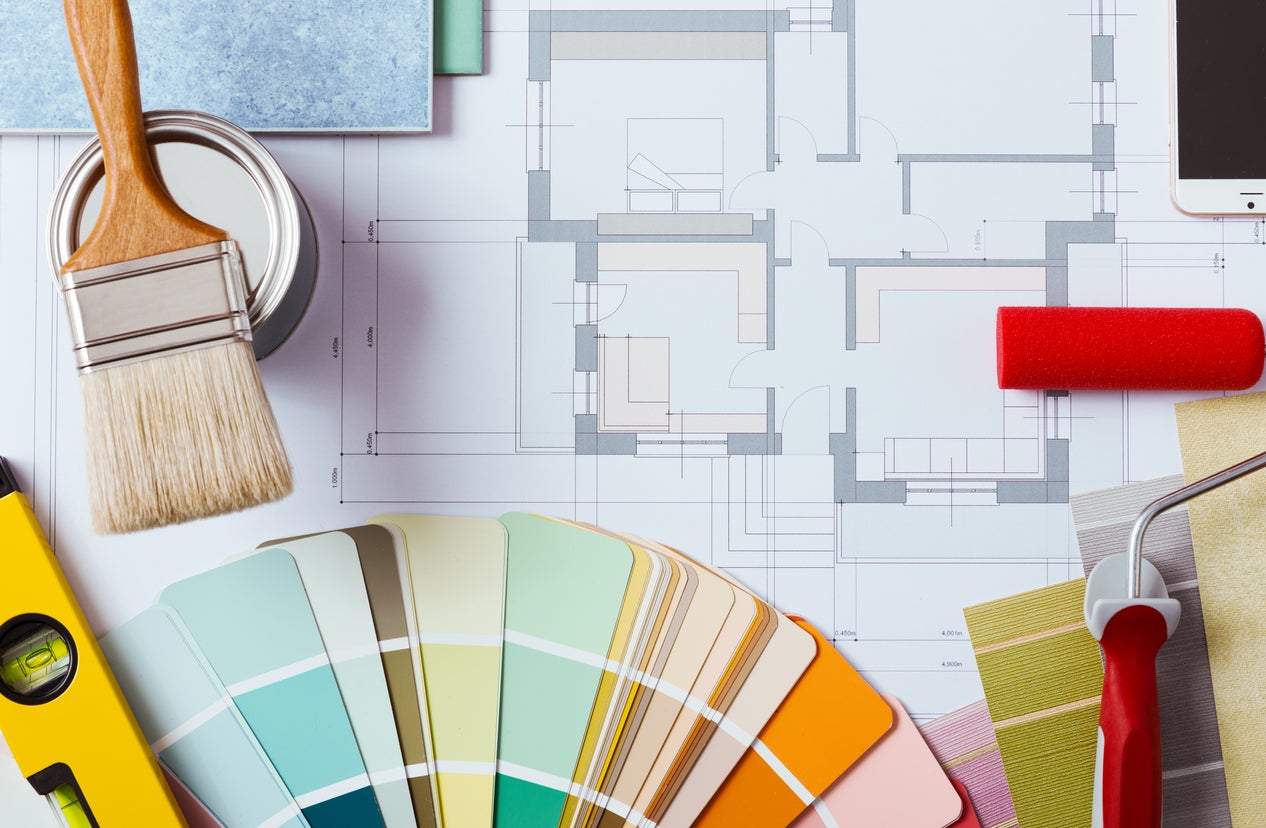 Starting a home improvement project might be intimidating, especially if you've never done one before but it can also be very thrilling. Whatever the endeavour, don't allow the chaos to get in the way of your ideal home. There will be so many aspects to consider- selecting projects, determining a budget, and locating a contractor are just a few of the items on your renovation to-do list.
Let's jump right into how to get yourself prepared and what to expect along the process.
MAKE A DETAILED PLAN FOR YOUR RENOVATION PROJECT
The first step in any remodeling project is to create a plan that clearly describes your renovation's purpose and contains creative inspiration as well as a breakdown of the labour that must be done. This process should be started 6 to 12 months prior to the start of your project.
You should also include the following in your project plan: Your final project's blueprints or sketches. A list of your project's requirements and desires. Steps for the project are divided into those that can be completed by a layperson and those that will require the assistance of a professional. Investigate local zoning restrictions and permissions at this stage of the renovation process. You will almost certainly require a permit if you are doing a project that will alter the structure of your home or the use of a room. Wait until you've hired a team and created a project timeline before applying for permits.
This process should be started 3 to 6 months before you begin your project. You should plan your finances and budget; permits and building materials, labour costs, and the cost of decorations or cosmetic touches should all be included in your budget.
Determine your budget and confirm your finances. Set aside at least 10% of your budget for unforeseen expenses. Professionals can provide you with pricing estimates. Calculate the cost of all required materials. If your cost estimates exceed your budget, use the home improvement project plan you created in step one to eliminate project items that aren't as important.
The next step is to assemble your squad. This step should be handled 2 to 3 months prior to your start date. Don't base your contractor selection solely on pricing estimates. Consider the following factors while interviewing and selecting contractors: Years of practical experience, License for contracting, Insurance certificate, References, Schedule of payments.
If you plan to perform the renovations yourself, make sure you have the knowledge and support you'll need to finish the task, which includes confirming the help of friends and family for when the project begins.
It's time to put together your remodeling timeline after you have your budget and team in place. Choose a preferred start date or work backwards from that date you want it finished by to determine a certain start date, and add in a few days of wriggle room in case of unforeseen complications. Meet with your contractors to figure out how long each phase of the project will take. Discuss which parts of the remodel should be finished first, how long they will take, and whether parts of the project can be completed simultaneously.
Also, include in your timeline how much time it will take to clean up the project area, materials to be shipped and delivered, and account for any vacations that your contractors might take. Confirm with your contractors or team members if the timeline is reasonable and on budget.
This stage should be completed 2 to 3 months in advance of your start date.
PACK YOUR BELONGINGS AND GET READY FOR YOUR HOME RENOVATION
Now that you've completed your home project planning, it's important to prepare the area and make preparations to avoid utilizing it while it's being built. Whether or not you should stay in your home while it is being renovated depends on the work that is being done. If you plan on relocating elsewhere, pack your belongings 1 to 2 weeks before your start date.
It's time to go to work now that you've learned how to plan a home renovation. You can begin your project once all of the preceding procedures have been accomplished.