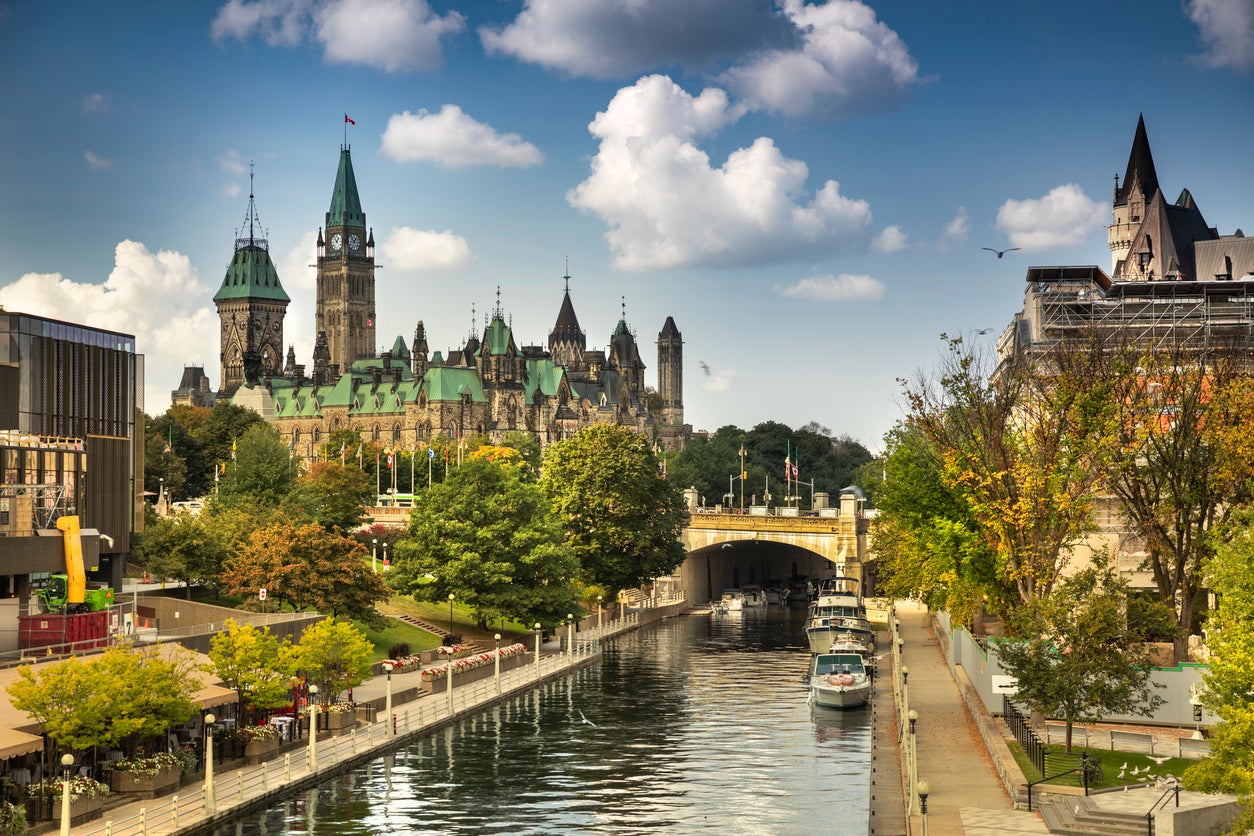 Orleans, known for its strong French-speaking population, is a low-cost Ottawa suburb that has flourished since the 1970s. Real estate in Orleans is divided into a number of unique neighbourhoods, each having its own special attraction. Newer subdivisions are being created as the city's southern and eastern boundaries continue to grow, providing a wide range of housing options. With so many alternatives, you'll have no trouble finding the perfect place to call home. This welcoming town has a wide variety of great schools and recreational possibilities, being ideal for families. Not to mention, its close proximity to downtown Ottawa makes it a popular choice for those who work in the area.
PLANNING ON BUYING A HOME IN ORLEANS?
With a population of over 121,000 people, Orleans attracts a diverse range of homebuyers. Families, single professionals, and retirees can all discover a neighbourhood that suits their taste and lifestyle, as well as cheap property prices.
Orleans real estate has both older and newer subdivisions and neighbourhoods with a wide selection of single-detached homes, townhomes, and condos for every budget. In both newer and older developments, the majority of housing is detached single-family homes. Every area of Orleans housing is priced differently, however, an average price for a detached home can range from $250K to $1.4M and for a semi-detached home, prices can range from $250K to $430K.
GETTING AROUND ORLEANS IS A BREEZE
In Orleans, regardless of the season, getting around is simple. If you don't drive or own a car, there are several transit options available, including public transportation, the new light rail system, and taxis.
With the continual growth of the population of Orleans, there are a plethora of great schools to serve the community's families. In both English and French, school-aged children can attend public, Catholic, or private schools. As well as The University of Ottawa and Collège La Cité, for undergraduate and postgraduate studies.
NEARBY LOCAL ACTIVITIES & ENTERTAINMENT
In Orleans, there is no shortage of things to do. There are numerous nature routes for bicycling and hiking, as well as many parks and green areas, for outdoor adventurers. Petrie Island, with its sandy beaches, walking trails, turtle lagoons, and a nature centre created to educate tourists about the area's flora and wildlife, is a popular destination for locals.
The Bob MacQuarrie Recreation Complex, which includes a world-class skating rink, therapeutic pool, squash and racquetball courts, and the Ray Friel Recreation Complex, which includes NHL-size arenas, an indoor wave pool, an attached public library, sports facilities, a physiotherapy clinic, and much more, are popular among Orleans residents. The Shenkmen Arts Centre contains two theatres for live performances, seven galleries, and seventeen studios for aspiring artists, as well as summer camps and classes for people of all ages. Orleans also features museums, gardens, and movie theatres, and it is conveniently located near downtown Ottawa, allowing inhabitants to take use of the city's resources.
YOU CAN ENJOY GREAT SHOPPING AND DINING
Residents of Orleans do not need to travel outside of the city to get excellent shopping and dining. Big-box retailers like Walmart, Canadian Tire, Best Buy, and others, as well as huge food chains like Loblaws and Metro, are all close by. Place d'Orleans, a 740,000-square-foot mall is centred in the heart of the city, with over 175 retail stores.
Restaurants ranging from fast food to fine dining, as well as bars, coffee shops, cafés, and specialized cuisines, abound in Orleans. On the days you choose to dine out, you will have plenty of options.
As experienced, Orleans is known for being warm, kind, and hospitable. The city being one of Ottawa's most popular suburbs, boasts a lot of family-friendly neighbourhoods, excellent shopping, and schools.
You'll enjoy it here if you're
searching for a neighbourhood
that's family friendly, safe, energetic, close to downtown Ottawa, and always changing!